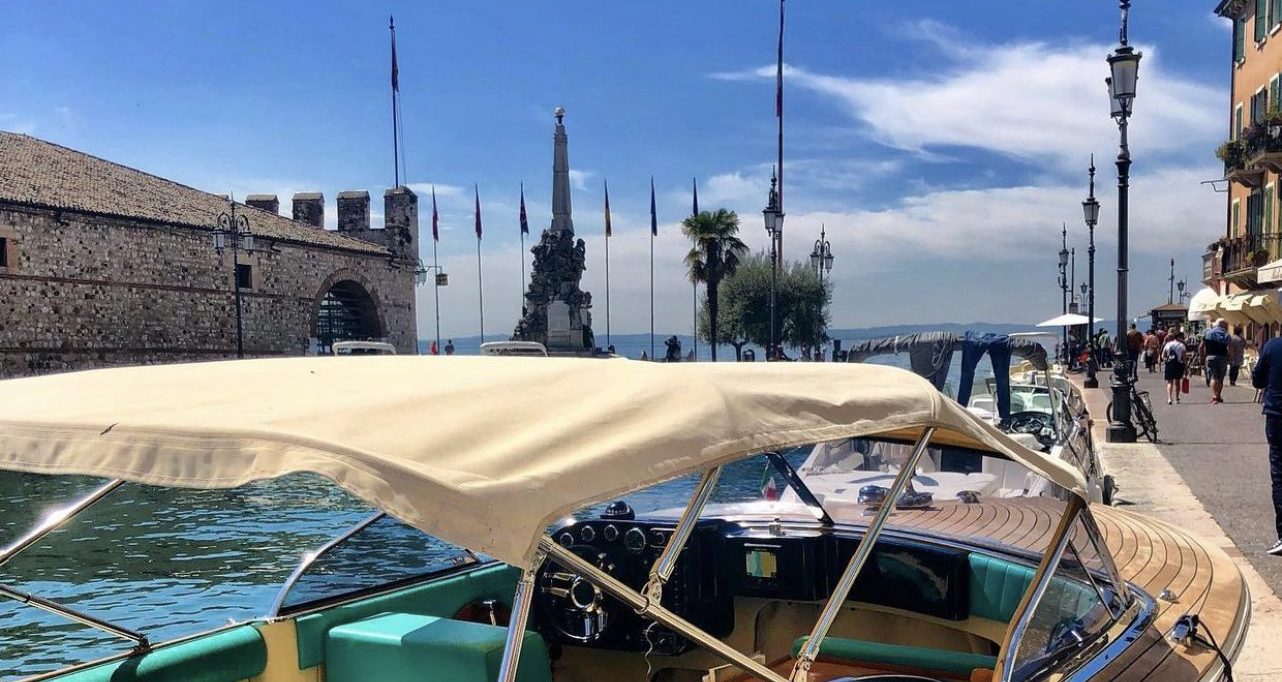 Magical places on Lake Garda: a boat tour to discover them.
Lake Garda is truly a location full of charm: the destinations that enchant are truly many.
Many could immediately mention Sirmione, the pearl of Garda; others would certainly speak of Salò with its lakefront rich in history and charm; Still others who went further north would certainly mention Limone del Garda, one of a kind.
The list of magical places on Lake Garda is long.
Today we want to tell you a new perspective: how to discover them with a boat tour in a few hours.
If you are looking for those magical places, where you can get excited, where you can immortalize your moment, keep reading the article.
In the end, you will want to organize a boat tour right away!
Do you know a location that represents love for you? Here Punta San Vigilio is for me the most magical place on Lake Garda that can be admired and discovered with a boat tour. It is by far the most fascinating.
During the day or in the evening Punta San Vigilio is truly a postcard. For the most romantic, if you want to make your marriage proposal, do it here, it will not disappoint. Obviously aboard a boat. (? as you know we also organize these experiences)
SOME INFORMATIONS
You must know that Punta San Vigilio can be reached both by car and by boat. It is located in the province of Garda, on the Venetian side of Lake Garda. It is known for the villa (private and not open to visitors), and its peninsula conformation, hence the 'Punta' which gives it the nickname Punta San Vigilio.
Here you will find a restaurant and a bar where you can stop for an aperitif or dine. If you arrive by boat you can dock and they will pick you up, or with a taxi boat service, they will drop you off directly at the 'marina'.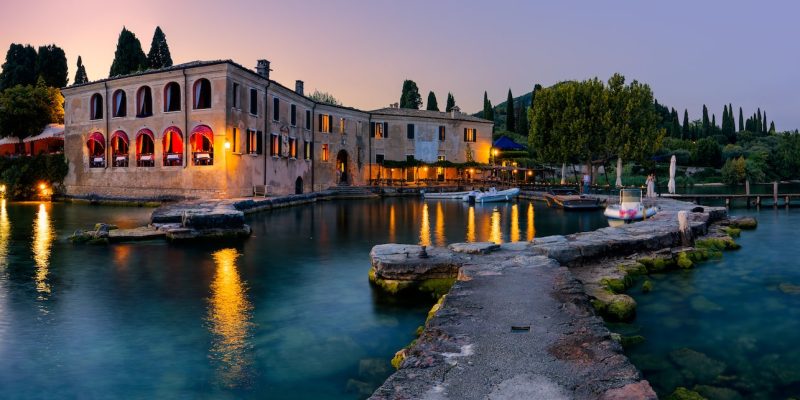 The second location that I would return to the authentic places on Lake Garda to admire by boat is the magnificent Isola del Garda.
SOME INFORMATIONS
Isola del Garda is the largest island on Lake Garda. Owned by the Cavazza Borghese family, it boasts a long history. Currently the island is inhabited by the children who take care of it and who allow it to be visited, organizing private and group guided tours.
With its Gothic-Venetian style Villa and its botanical park that is home to trees from all over the world, it is truly a place full of enchantment.
Stop and admire it during your boat tour. Without booking a visit, it is not allowed to disembark on the island, so if this is your purpose, I suggest you organize yourself in advance.
Here you can find more information to book a guided tour on the island of Garda: https://www.isoladelgarda.com/visite-guidate/visite-guidate.html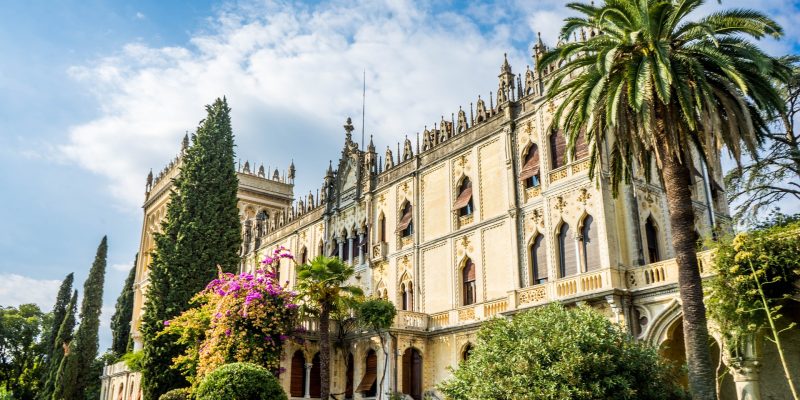 Finally last bust not least, the pearl of Lake Garda, Sirmione.
Sirmione is certainly one of the most famous destinations for the thermal tourism it attracts, but also for its unique charm.
SOME INFORMATIONS
Sirmione is a peninsula that extends for several kilometers, therefore it has a particular conformation that makes it so special, because it is bathed both to the east and to the west by the Garda and it could almost look like an island. The Scaligero Castle stands majestically at the entrance with the drawbridge that welcomes the public at the entrance to the historic center; the streets rich in history are now enriched by designer shops.
Sirmione is also a destination rich in history and fascination for the characters who have told and lived it throughout history: the famous singer Maria Callas, the poet Catullus who praised it in his verses …
Certainly Sirmione is accessible by land, but I assure you that the charm of admiring it from the lake is priceless. During your boat excursion you absolutely must circumnavigate it from east to west. You can admire the Scaligero Castle in its entirety, the historic villas that surround it, the archaeological site of the Grotte di Catullo, the magical Jamaica beach.
If you are already in Sirmione or plan to visit it, I suggest you take a short tour of the peninsula by booking our Boat Tour in Sirmione.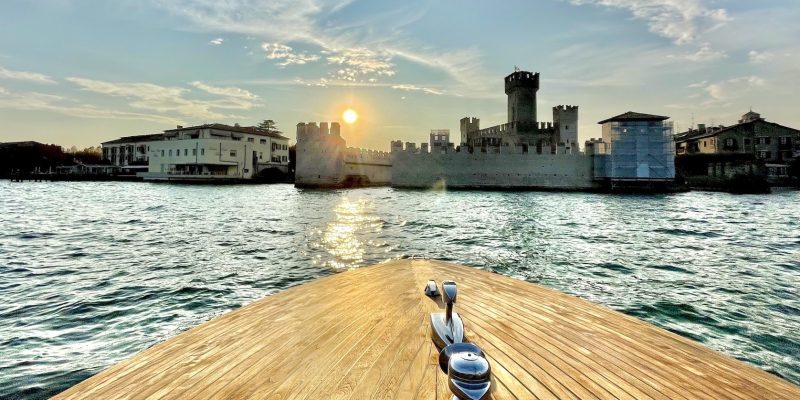 Discover the most authentic and magical places of Lake Garda by boat.