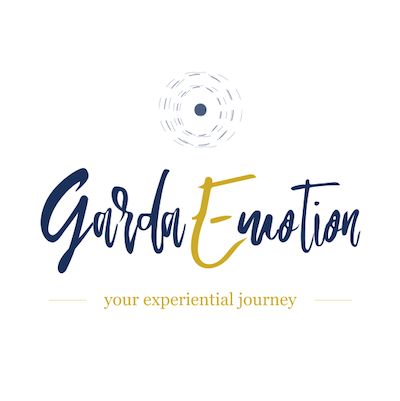 Garda E-motion di Erika Giudici Loda & c. S.a.s
via Giovanni Pascoli 3, Puegnago del Garda
25080, Brescia (IT)
P.IVA 03877700983
How may I book tours?
• How to buy tours?
You can fill out the booking form on the tour page or contact us through the booking forms or by email. Indicate the date of your interest. You will receive a confirmation at the indicated address.

• Should I pay the tour as I book it?
In the confirmation email you will receive you will be shown how to make the payment. Payment must be made within 48 hours of receiving the email. After this deadline your reservation will be canceled.
• How to cancel the tour?
We have indicated a section with information regarding cancellations. See the next sections.
• When the booking is confirmed?

Once the payment has been made, you will be sent a payment notification containing all the information regarding your experience.
• When do I receive the usuful infos about the tour I have booked?

In the payment confirmation email you will receive a voucher with all the information.
What happens if I have to cancel?
The reservation is not confirmed until the payment is credited, unless payment is made on the spot.

Tours can be canceled in the following ways:
• util 48 h before the date of the tour (for single tours or single experiences)
• until 5 days before the date of the tour for group tours/events/experiences
• For custom journey, it's worth the booking conditions accepted with the reservation
Cancellation policies:
•
cancellations under 48 hours prior to the tour date do not provide a refund, the penalty is 100%
• in case of bad weather Garda E-motion will issue a replacement voucher allowing the customer
a date change, subject to booking and availability.
• In case of bad weather, the customer must still communicate the cancellation due to bad weather.
If you do not inform the structure or Garda E-motion, you will not be entitled to the voucher
Which are the payment methods accepted?
The payments are accepted in 2 modalities:
by bank transfer, with holder
Garda E-motion
Ubi Banca – San Felice d/Benaco
IT84E0311155190000000016741
BLOPIT22
throughPayPal
Impressions
Un tour magico e romantico !!! Da proposta di matrimonio!!!

Andrea Bassan


8/16/2020

Servizio impeccabile! Erika è una persona molto preparata e soddisfa le richieste con passione e professionalità. Consigliato per chi cerca esperienze speciali sul Lago di Garda.

Simone Zanini


4/08/2020

Ottimi consigli per trovare l esperienza perfetta da trascorrere in un weekend sul Lago di Garda...le attività organizzative sono davvero speciali.

Emanuela Maffeis


4/08/2020

Ottima esperienza.. Erika è una persona molto preparata e saprà soddisfare ogni vostra esigenza, con tantissime idee per trascorrere del tempo con amici e persone care.

Elisa Castioni


4/08/2020

Ho partecipato ad un tour enogastronomico organizzato da Garda emotion ed ho apprezzato l'autenticità dell'esperienza, il legame col territorio e l'accoglienza. Inoltre professionalità ed assistenza eccellente. Consigliato, consigliato, consigliato

Antonio Coccia


4/08/2020