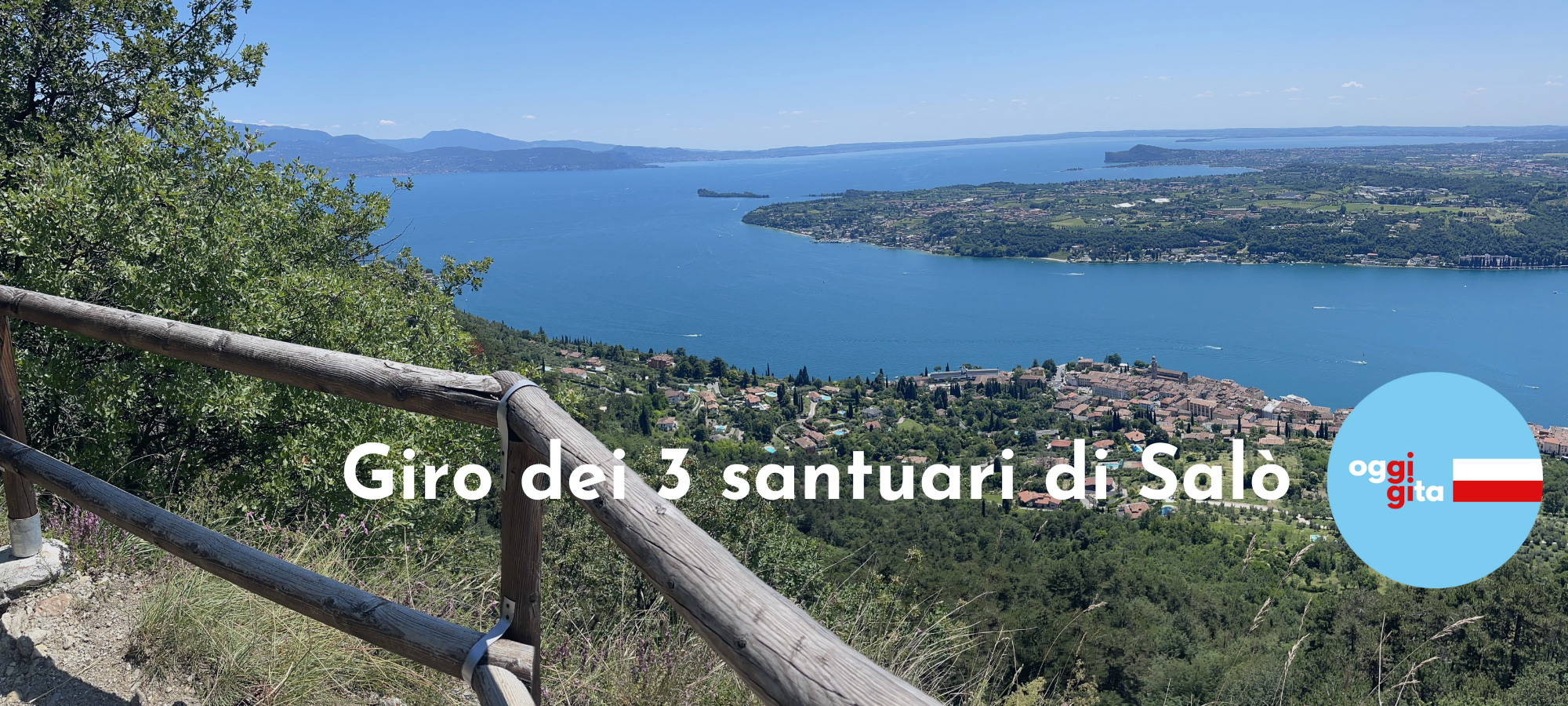 Hike around the three sanctuaries of Salò
Today we take you to the mountains of Salò. Did you know that there is an itinerary that takes you to discover as many as 3 shrines around Salò? And you can walk it all on foot in 3h maximum. A loop trek suitable for everyone that will also take you to 2 unmissable viewpoints over Lake Garda: the Corna and the Cross of San Bartolomeo. Try it to believe.
TRIP
For this loop tour, leave your car at Renzano (frazione di Salò) at the free parking place at the address via Fiamme Verdi.
Turn back until you take via Bissiniga on the left.
Going up a fairly steep slope, at some point you will come across a sign on the main path that says "to the cross alternative path s.f": choosing this route will take you directly to the Croce di San Bartolomeo, Continuing instead without detouring you will also pass by the viewpoint "La Corna", a spur that dominates the Gulf of Salò from above and at which a short stop is absolutely recommended.
Resuming the path, you will soon reach the cross and, following the signs, the 17th-century Church of San Bartolomeo.
From the church, follow the signs for the Bassa Via del Garda (direction Serniga) to the Passo "La Stacca", at which there is a fork (photo 8): here it leaves the signs for the BVG and follow the path n. 217B on towards the locality Bagnolo. You will pass a farmhouse and come to the Santuario della Madonna del Buon Consiglio.
You will pass a farmhouse and come to thePast the porch, turn left along the path n. 16 in direction Milord, a location rich in monumental chestnut trees.
Following the route, on a descent that alternates between dirt and cemented sections, you will arrive at the Santuario della Madonna del Rio; left of the church, a path through the woods leads to a waterfall.
Continuing from the sanctuary, you will reach the town of Renzano and the parking lot
INFO IMPORTANTI
⚠️ Il tratto prima della Croce di San Bartolomeo presenta alcune diramazioni che poi si ricongiungono sullo stesso sentiero, quindi se non vedi cartelli, non preoccuparti, ogni strada è giusta!
?Ti consigliamo un paio di scarpe da trekking o da ginnastica.
?Troverai una fontana potabile solo alla fine del giro proposto, nei pressi di Renzano.